An increasing number of tourists are choosing to visit Nepal and explore high-altitude destinations in the Himalayan region by opting for helicopter tours. These tours provide a faster and more comfortable way to navigate Nepal's challenging terrain and reach the high-altitude regions. Helicopter tours cater to individuals of all ages, making it an accessible mode of transportation even for those who may be less physically fit, elderly, or have young children. It offers a convenient and straightforward means of traveling, particularly for those who prefer a simpler and more comfortable journey.
You can enjoy the thrilling sensation of flying above an unending chain of snow-capped peaks on helicopter excursions in Nepal while viewing clouds, glaciers, lakes, rivers, and gorges from your clear personal window. Through the window of a heli-tour, you can see Nepal's cities and landscapes from above, providing a wonderful opportunity to capture both on camera and in your heart.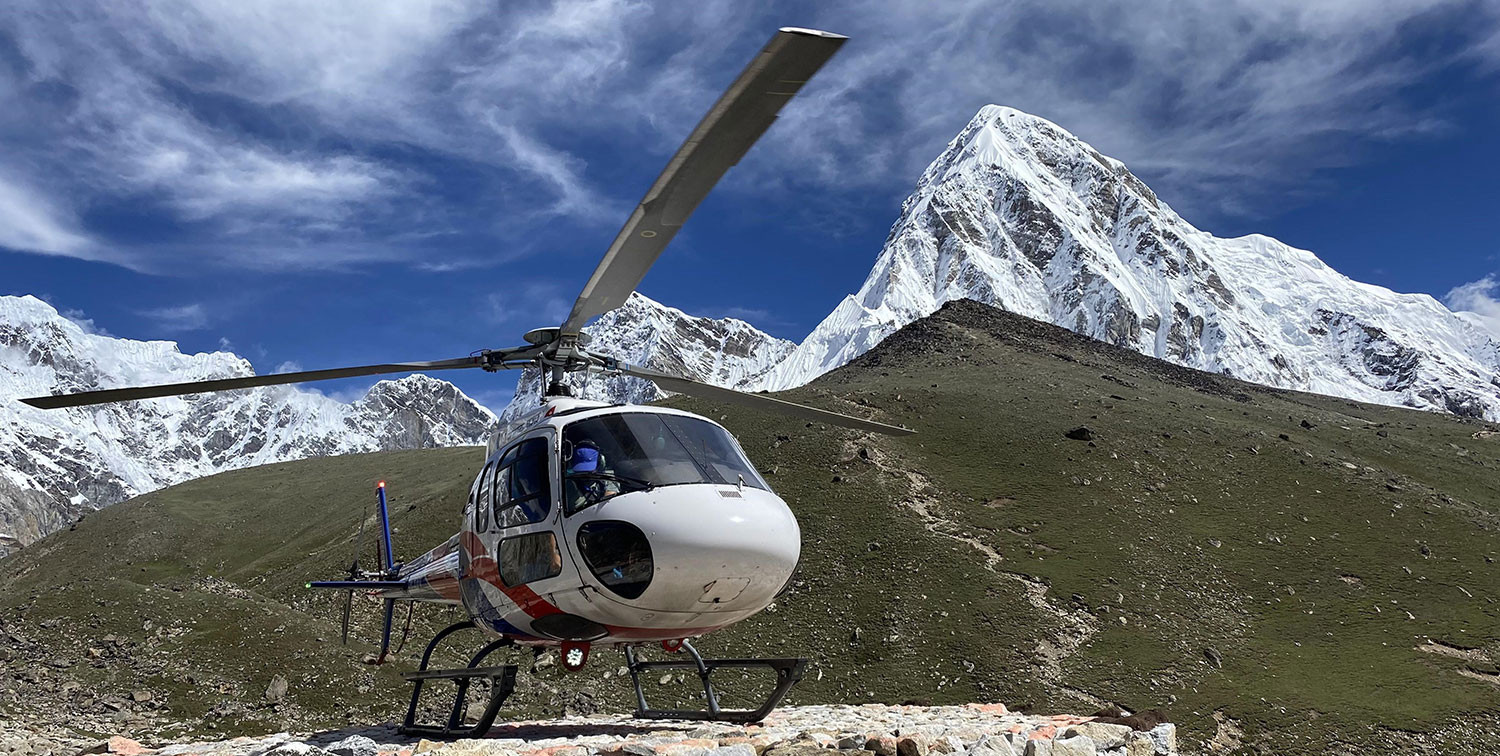 As a team at Relax Getaways, we strive to make your travel experience the best adventure of your life by offering distinctive experiences in the Nepalese Himalayas Helicopter service at an affordable price, ideal itinerary, and budget-friendly packages. These helicopter tours in Nepal are essentially ideal for all seasons.